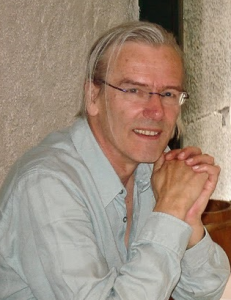 Maarten Aalberse, clinical psychologist, practices as a psychotherapist since 1976, first in the Netherlands and since 1995 in France. He has, in various European countries, conducted long-term trainings for professionals
– In "Unitive Psychotherapy" (an integration of bio-energetics, gestalt therapy, guided imagery and transpersonal therapy)
– On the theme: "A Healing Relation with Shame"
– And on the integration of psycho-sensory methods and mindful movement, an approach he called: "Graceful Means."
He is currently very active in the community of ACT ("Acceptance and Commitment Therapy,"), a humanistic behavioral approach, which developed gentle and effective ways to cultivate mindfulness, self-compassion, as well as a greater coherence between the behavior and the values of the person. He is a member of the ACBS (Association for Contextual Behavioral Sciences) and member of the international Special Interest Group dedicated to "Contextual Medicine ".
He speaks French, English, German and Dutch fluently.